Collaboration and Coordination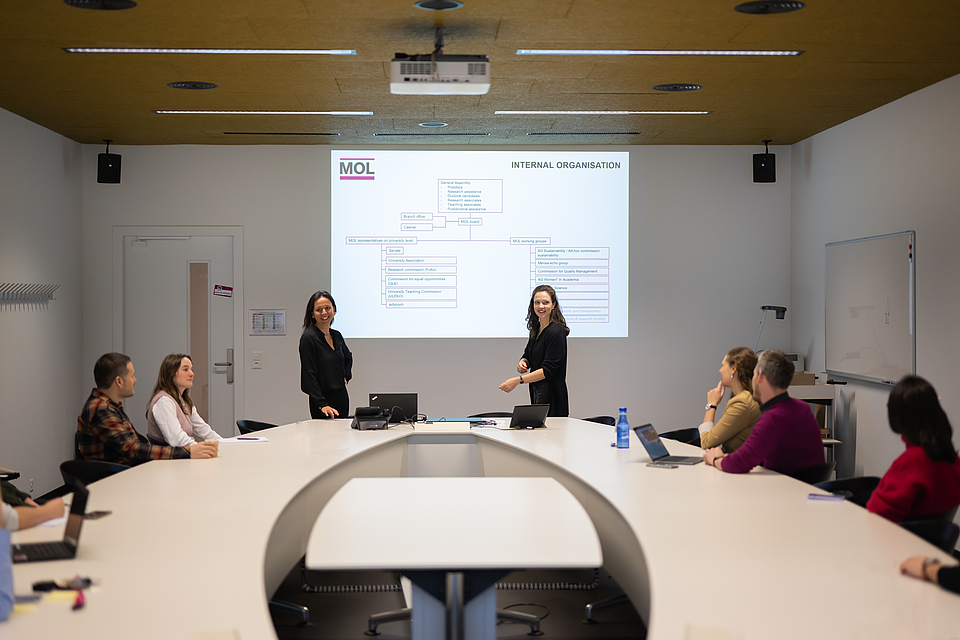 The MOL is organised to help us work together and represent the interests of the academic mid-level effectively. It coordinates our representatives' efforts and promotes communication with other internal organisations. Furthermore, the MOL helps share knowledge among different boards, commissions, internal organisations and our members.
Regular Meetings
We value keeping in touch, both with our representatives and other organisations. That's why the MOL Board meets once every semester to share ideas with:
Extended University Management (EUL)
MOL representatives in the boards and commissions (see website "MOL Representatives")
Board of the Administrative-Technical Organisation of the University of Lucerne (ATOL)
Board of the Student Organisation (SOL)
Representatives in the Faculty Assemblies
Transfer of Knowledge
Here, we bring together Facts & Figures from the University of Lucerne, important information for the academic mid-level, and more links, e.g. to internal contacts or partner organisations.
Contact Us