Lucerne cantonal award ceremoniously handed over
Prof. Dr. Mira Burri, Associate Professor of International Business and Internet Law, has been awarded the Recognition Prize of the Lucerne Cantonal Government. The award was presented on 13 September.
Mira Burri was chosen in appreciation of her research in the field of digital transformation and international trade law. The Canton's communiqué explained: "with her commitment, she contributes to the good reputation and academic excellence of the University of Lucerne, to the international networking of Lucerne as a center of science, and thus to the cantonal common good in a comprehensive sense". The prize was presented by the Cantonal President Marcel Schwerzmann in the building of the Lucerne University of Applied Sciences and Arts - Music in Lucerne, in a ceremonial setting with invited guests and live streaming.
"Impressive career and achievements"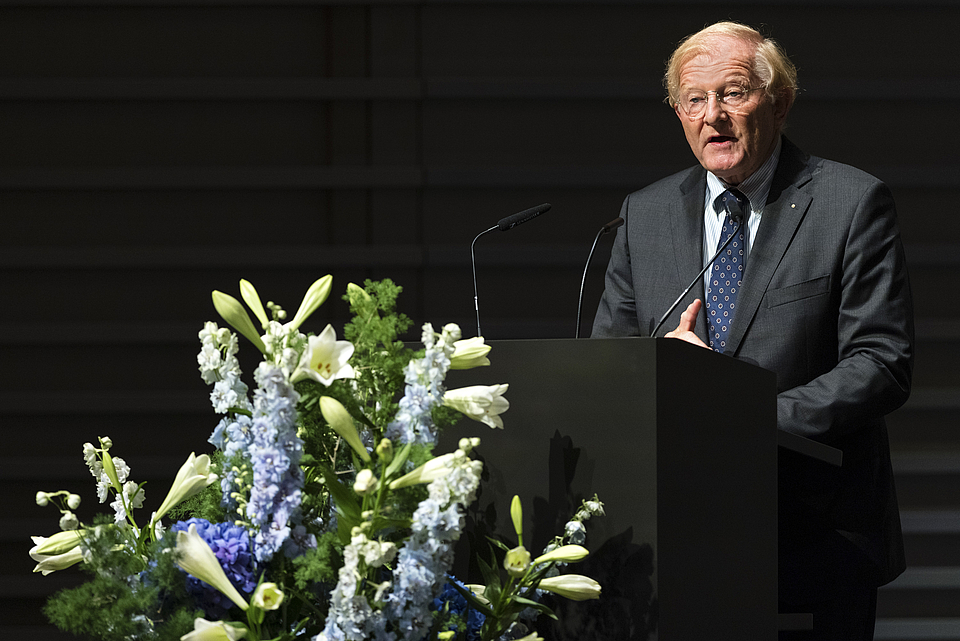 The honorary address was delivered by Mira Burri's doctoral supervisor Thomas Cottier, Professor Emeritus of European and International Business Law at the World Trade Institute (WTI) of the University of Bern. In his speech, he emphasised that Burri's research, which has been ongoing for some twenty years, "contributes significantly to the further development of law in the search for justice and the balancing of interests in a greatly changed environment" and that her career and achievements are "impressive." He added that in teaching, too, Mira Burri "inspires with her open and helpful personality" and opens paths and perspectives for students. He further extolled her successful combination of career and family, stating that she carries "the hopes for many young women who are still confronted with difficult conditions in this country".
This Recognition Award is presented every year to individuals or organizations that have rendered outstanding services to the general welfare or to the reputation of the Canton of Lucerne. The second recipient of the 2021 award, alongside Mira Burri, is Niklaus Troxler, a graphic designer and the father of the Willisau Jazz Festival.
Gallery | Webpage of the canton about the award
15th September 2021