Workgroups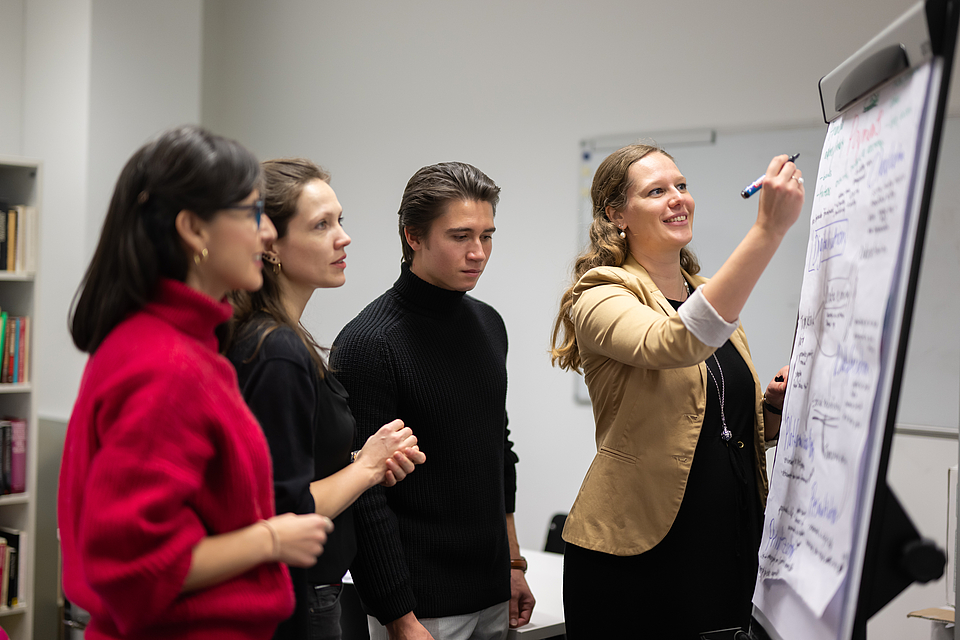 We're part of shaping the university: Workgroups help us connect and have a say in university matters.
Working groups give us the chance to highlight our issues, work out political proposals, and voice our interests. Are you interested in networking across all faculties? Do you want to share your thoughts, collaborate with like-minded individuals, and actively contribute to shaping our university and the conditions of our academic lives? Then you're in the right place. Explore our ongoing working groups and, if you're interested, reach out to the relevant people or join one of our MOL-meetings.
It's important to note that MOL workgroups do not replace any positions or committees at the University of Lucerne. Instead, they're designed to amplify vital matters like sustainability or diversity. Last but not least, these working groups aim to push for lasting, institutional solutions through political initiatives.