Building a Global Network for Sustainable Responsibility – the Lucerne Summer University: Ethics in a Global Context LSUE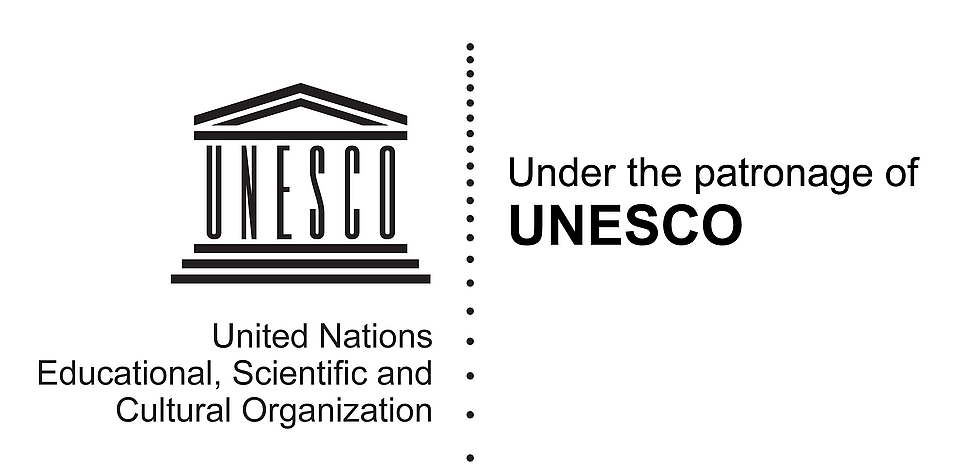 Who is responsible for climate protection? What can be done against global inequality and poverty? How can global justice be connected with local traditions, cultural diversity and religious values? How can human rights be ethically justified as universal norms? What ethical chances and risks arise from the digital transformation and the growing use of artificial intelligence?
"The Lucerne Summer University: Ethics in a Global Context LSUE" under the patronage of the UNESCO enables young students to examine ethical questions of today and tomorrow – beyond the boundaries of academic fields, cultures and religion – and to search together for solutions in a global context.
This practical and action-oriented dialog is ideal to nurture a constantly expanding, international network of committed decision makers who exchange knowledge, advise each other and work together. The guiding principle of this endeavor is "Know how, act now".
The LSUE pursues the following goals for a sustainable impact:
teaching specific methods and instruments used in ethics so that the participants learn how to deal with moral dilemmas and challenges (in their respective field of study)
enabling participants to address moral questions and ethical topics in their working environment and to advise others
establishing a global network for a worldwide networking of skills.
enabling participants to address moral questions and ethical topics in their working environment and to advise others
developing ethical skills as unique selling points for their careers (for example, in the field of corporate social responsibility)
Building a Global Network for Sustainable Responsibility:
Globalization demands a global, interdisciplinary discourse on ethics and the networking of committed decision makers of today and the future. This is promoted by the LSUE in accordance with the guiding principle «Know how, act now» and through the implementation of the following measures:
interactive teaching and learning methods
active mentorship
joint projects of ethical relevance
annual conferences •
regular online exchange events
Who can apply?
MA students who have never participated in a previous LSUE

Do I have to study a specific subject?
No, MA students from all disciplines can apply

What requirements must I meet?
Good command of English: the entire LSUE is conducted in English.
You will write a final paper (10-12 pages in length) You will be awarded 6 ECTS points for participating in and successfully passing the course.

How do I apply?
Show us your interest in ethical questions of today and the future in a global context:
Explain to us how you want to contribute to our global and interdisciplinary network Outline in the application form your plan on how to achieve a positive impact within your context or academic research through ethical skills and knowledge.

What documents do I have to submit?
curriculum vitae (about one page/tabular form)
recommendation letters from two professors (one page each)
letter of motivation (about one page/max. 500 words)
Who will be admitted?
At the end of the application period, the complete applications will be reviewed by an international jury 20 people are selected and invited.
We are available for further questions at lsue@unilu.ch

Advisory Board of the LSUE
Prof. Dr. Christine Abbt
Chair of Political Philosophy, University of Graz, Austria
Prof. Dr. Hille Haker
Richard McCormick Chair for Moral Theology, Loyola University Chicago; Member of the Management of the Institute for Social Ethics ISE of the University of Lucerne, Switzerland
Prof. Dr. em. Günter Virt
University of Vienna, former member of the «European Group on Ethics in Science and New Technologies» of the European Commission
Selected content of the "Lucerne Summer University: Ethics in a Global Context LSUE" will be made accessible to the public. Aim of this public forum is to sensitive a broad audience to ethical questions and moral themes.
Next Event:
All the relevant information will be published in due course on the the Insitute of Social Ethics ISE webpage.
LSUE-Faculty
The Faculty is interdisciplinary and international. It is practice-oriented and brings together experts from international organizations, science and research, business, the arts, and interreligious and transcultural dialogue:
Several experts from all over the world have already agreed to participate in the LSUE 2023 with various contributions:
(More to be announced later on)
Shams Asadi, Human Rights Commissioner and head of the Human Rights Office of the City of Vienna
Jacqueline Bhabha, Professor of the Practice of Health and Human Rights, Harvard T.H. Chan School of Public Health, Harvard University
Gwendolyn Burchell, Founder of Braille Teach (Horizon Next) and UAFA - United Aid For Azerbaijan's Director
Dr. Eliane Dos Santos Cavalleiro, Center for Latin American Studies, Stanford University
Zohre Esmaeli, social entrepreneur, model, speaker, Berlin
Christoph Inauen, Board Member Choba Choba Foundation, Switzerland
Prof. Morten Kjaerum, Director of the Raoul Wallenberg Institute of Human Rights and Humanitarian Law in Sweden
Lene Wendland, Chief of the Business and Human Rights Section in OHCHR, United Nations
Ai Weiwei, Artist
Peter Maurer, President of the International Committee of the Red Cross ICRC
Prof. Gunoo Kim, Professor of Law, Gwangju Institute of Science and Technology, South Korea

Leoluca Orlando, Mayor of Palermo, Italy

Prof. Dr. Arne Manzeschke, President of the European Research Society for Ethics Societas Ethica; Professor of Anthropology and Ethics for Health Professions, Evangelische Hochschule Nürnberg, Germany
Precious Oghale Diagboya, LSUE Alumna 2018 and PhD candidate at the Department of Philosophy, University of Ibadan, Nigeria.
Mona Mijthab, Founder of MOSAN; Lecturer for Strategic Design, ZHAW, Switzerland

Akaliza Keza Ntwari, Entrepreneur from Rwanda in the field of technology; one of the founders of "Girls in ICT Rwanda"; member of the UN High-Level Panel on Digital Cooperation

Katiúscia Ribeiro, Researcher and university lecturer of African Philosophy and Ethics, Women's Thoughts and Community Relations, Federal University of Rio de Janeiro, Brazil

Prof. Dr. Peter G. Kirchschlaeger, Director of the Lucerne Summer University: Ethics in a Global Context LSUE; Director of the Institute of Social Ethics ISE and Full Professor of Theological Ethics, University of Lucerne, Switzerland
Due to the Covid 19 pandemic, the LSUE 2020 had to be postponed to 2021.
Impressions
Here you can find some impressions of past LSUE courses at the University of Lucerne.
Fotos: © Christoph Arnet, arnetfotografik
Contact