2023: Movement(s)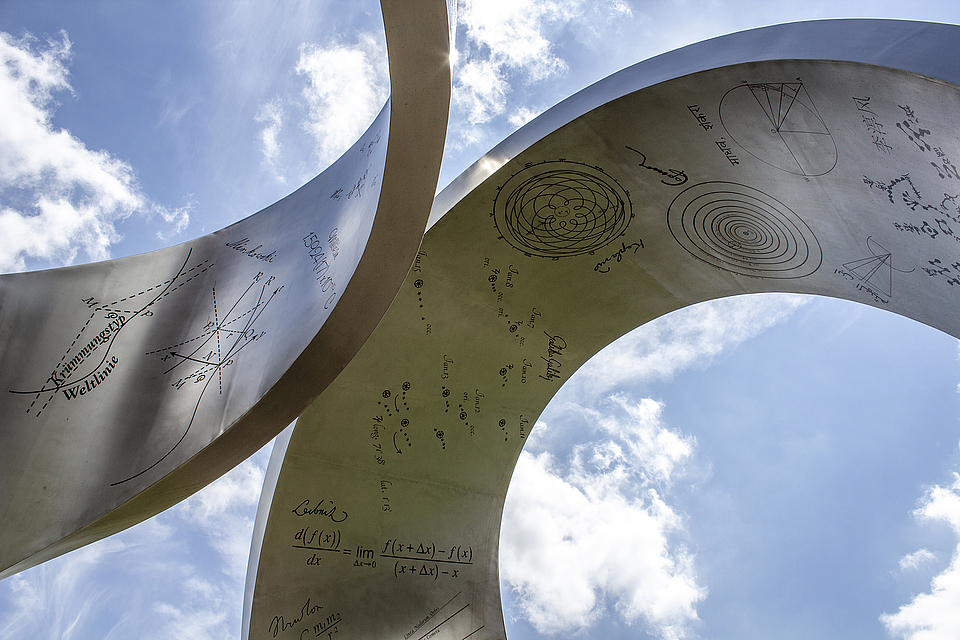 Introduction
Movement is a key marker and maker of twenty-first century life. From travel to communication, in social and political life, technological developments have nurtured ever-quickening and ever-intensifying flows of bodies, materials, ideas and commodities. But the challenges of migration, climate change and political violence are turning mobility, as freedom and as control, into one of the key frontiers of contemporary politics. The experience of covid-19 has, moreover, forced us to look again at the dynamics of mobility and immobility, and at the deep flows of inequality and uneven accessibility around us. What can we do to address these perilous exigencies? Which spaces might be claimed for enabling the emergence of transformative social movements for change? How can we harness the power of art and creativity to such movements? What will be the role(s) of law and politics in shaping the imaginaries of the future?
This year's Critical Times workshop will take the form of a week-long research-led intensive that engages with contemporary questions around movement – as a technology that connects spaces, places, ideas, bodies and the law. Organised by a consortium of partner institutions from leading universities on five continents, the workshop presents an opportunity to think critically and creatively about the relations between im/mobilities and justice, about the entanglements of movement with questions of meaning and power, and about law's own patterns of motion – across multiple contexts, scales and situations.
The workshop carves out a distinct interdisciplinary space where law, the humanities, and critical theory come together in illuminating new ways. Like the Möbius strip, it is a form that expresses mobility, potential, and surprising juxtapositions.
Specific topics that may be addressed include:
law in/as movement
concepts of im/mobility justice
regimes of mobility and immobility
political and social movements
protests, dissent and artistic mobilisations
constituent moments and constituted power
(non-)movement and public space
processes of de- and re-territorialisation
material and immaterial spatialities
movement and performativity
The workshop forms part of the network-based project Critical Times: Law, Humanities and Critique, which is supported by a funding grant from Movetia. Movetia promotes exchange, mobility and cooperation within the fields of education, training and youth work – in Switzerland, Europe and worldwide. Further details at www.movetia.ch.
Programme
The full programme is available for download here.
Seminars
For seminar descriptions and reading lists, please follow the links.
Special Events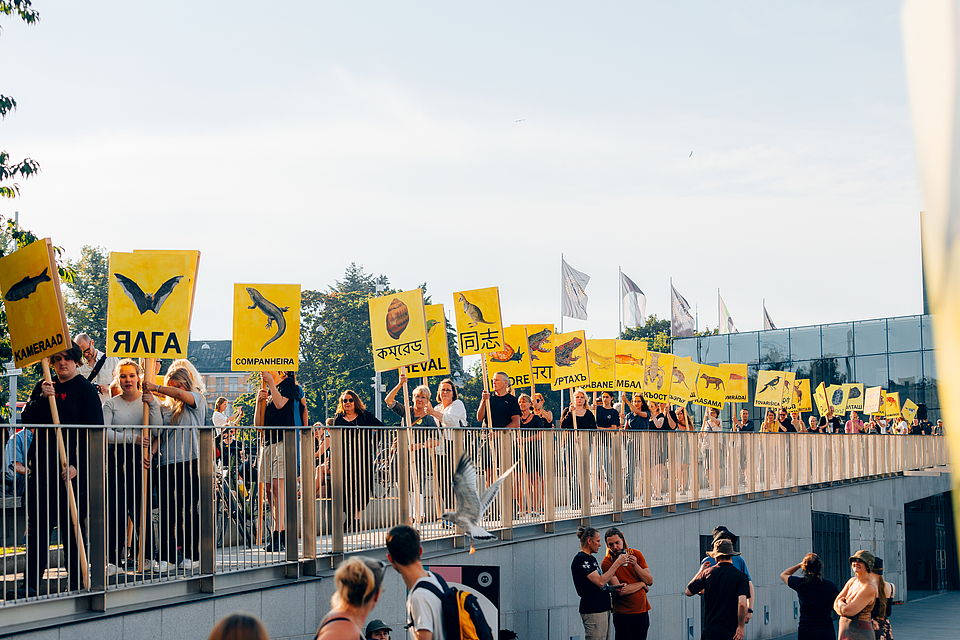 Movement(s): Liberalism and Human Agency in Times of Existential Crisis
Radha D'Souza (University of Westminster)
Monday 5 June, 18.00-19.15, Room 4.A05 via Zoom
In this talk I will reflect briefly on how critical scholars in the post-World Wars world have responded to the crises of nature and societies that manifest as climate and immigration crises and the influences that their interpretations of the crises have had on the actions of radical movements for transcending and/or mitigating the crises. The present context raises more fundamental questions about human agency, and human relations to all form of life: humans, animal, plants, and non-life existences. I will argue that there is need to fundamentally rethink the conception of humans implicit in liberalism, to recognise the paradoxical nature of human agency, and address the human conundrum that arises from a sense of being trapped between the desire for freedom and the recognition of constraints. The source of the conundrum is the paradoxical and contradictory nature of the relationships of the Self, the world and the cosmos. Understanding and awareness of the interrelatedness of the Self, the world and the cosmos, and its indeterminacy that generates this conundrum is necessary to guide and direct human actions and social movements during these times of existential crises.
Image: Petri Anttila
Zoom Link: https://unilu.zoom.us/j/67423923723?pwd=T3NDYXRzODdNSlV2d2E1eFE0SWx2QT09.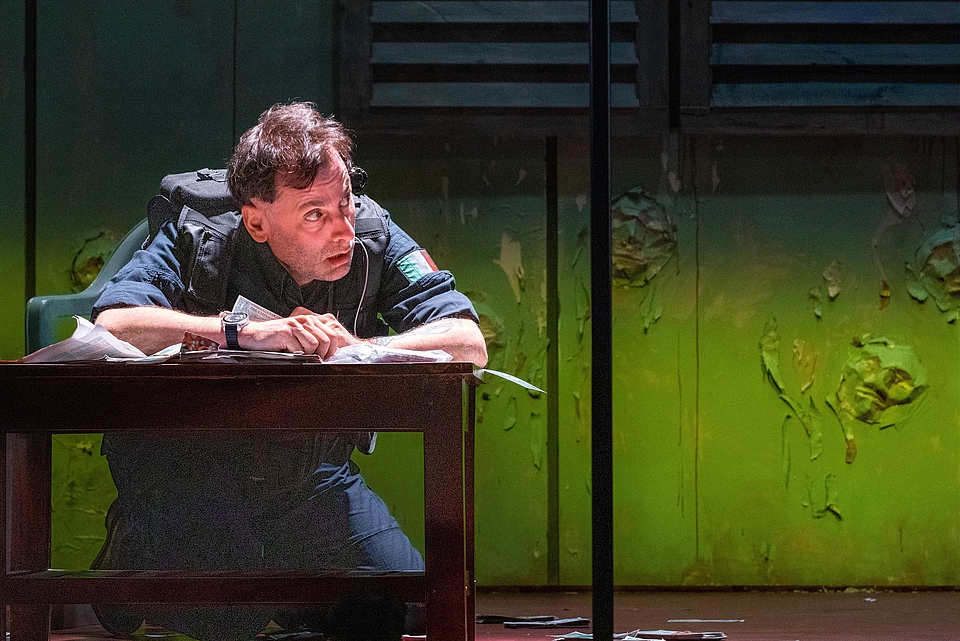 The Crisis of Justice in the Modern World
Desmond Manderson (The Australian National University) and Shane Chalmers (University of Hong Kong & University of Adelaide)
Tuesday 6 June, 17.45-20.15, Bourbaki Kino
Join us for a special screening of Twenty Minutes with the Devil, followed by a facilitated conversation with playwright Desmond Manderson about the crisis of justice and politics in the modern world.
Twenty Minutes With The Devil is a thriller, a black comedy, and a contemporary fable covering topics such as harm reduction, global drug wars, social inequity, legal theory, corruption and violence. We invite you to be part of this special event. In what ways do the creative arts transform, transcend, or challenge our understanding of these issues? What does it mean not just to talk about 'law and the humanities', but to do it?

Circulating Texts in Law and Literature
Marco Wan (University of Hong Kong)
Wednesday 7 June, 17.45-19.00, Room 4.A05
What might it mean to think about the interdiscipline of Law and Literature in an expanded, global frame? In this lecture, I posit one answer to this question by drawing on the notion of 'circulation' from the debates about world literature. I will begin with a survey of recent developments in Law and Literature, and then examine questions of reception, interpretation, and translation raised by the ways in which literary texts circulate into new legal-cultural environments. My discussion will be anchored in a close reading of Dai Sijie's Balzac and the Little Chinese Seamstress (2000), a novel about two teenage boys who are sent to the mountains for re-education through labour during the Cultural Revolution in China, and who discover a suitcase of forbidden Western classics.
Movement and Method: A Conversation
Shane Chalmers (University of Hong Kong), Laura Petersen (University of Lucerne) and Valeria Vázquez Guevara (University of Hong Kong)
Thursday 8 June, 17.15-18.15, ZHB Sempacherstrasse
This session is an opportunity for workshop participants to reflect on how we do what we do as researchers – and how movement is, or could be, the 'key marker and maker' of our interdisciplinary work. It will be led by three early career researchers who have thought about and experimented with the relationship between 'method' and 'movement'. But the aim is to facilitate a fluid discussion that draws in the ideas that have been circulating throughout the week, and brings these ideas into closer proximity with the workshop participants' own work. The hope is for surprising connections as much as productive disjunctions, an entanglement of ideas as much as a free flow of thoughts.
Speakers
Desmond Manderson is jointly appointed in the College of Law and College of Arts & Social Sciences at The Australian National University. He directs the Centre for Law, Arts and the Humanities, designing innovative interdisciplinary courses with English, philosophy, art theory and history, political and critical theory, and beyond. He has authored several books including From Mr. Sin to Mr. Big (Oxford University Press 1993); Songs Without Music: Aesthetic Dimensions of Law and Justice (University of California Press 2000); Proximity, Levinas, and the Soul of Law (McGill-Queen's University Press 2006); Kangaroo Courts and the Rule of Law: The Legacy of Modernism (Routledge 2012). His most recent monograph, Danse Macabre: Temporalities of Law in the Visual Arts (Cambridge University Press 2019) received the 2019 Penny Pether Prize for research in law and the humanities, and the 2020 Australian Legal Research Award for best book. His co-written play Twenty Minutes with the Devil (with Luis Gomez Romero) premiered at The Street Theatre, Canberra in 2022.
Debjani Ganguly is Professor of English and Director of the Institute of the Humanities and Global Cultures (IHGC) at the University of Virginia. Her research interests include postcolonial and world literatures, new formalisms, new materialism, media ecologies, philosophies of technology and digitality, human rights discourse, and climate discourse. She is the author of This Thing Called the World: The Contemporary Novel as Global Form (Duke University Press 2016) and Caste, Colonialism and Counter-Modernity (Routledge 2005), and the editor of the two-volume The Cambridge History of World Literature (Cambridge University Press 2021). Her third monograph, Catastrophic Modes and Planetary Realism,is forthcoming from Cambridge University Press. She is the general editor of the CUP monograph series, Cambridge Studies in World Literature. She is a Fellow and Life Member of Clare Hall, Cambridge, Fellow of the Royal Asiatic Society of Great Britain and Ireland, and advisory board member of the Harvard Institute for World Literature, the Trinity Long Room Hub at Trinity College Dublin, and the Academy of Global Humanities and Critical Theory (Bologna).
Sarah Nuttall is Professor of Literary and Cultural Studies at WISER at the University of the Witwatersrand in Johannesburg, South Africa. For ten years, from 2013-2023, she served as Director of the Institute, one of the largest and longest-standing across the global South. She is the author or editor of many books examining South Africa literature and culture after apartheid, focusing on city forms and city lives, visual arts, memory, autobiography and modes of entanglement in the re-making of the social contract. More recently, she is editor of Your History with Me: The Films of Penny Siopis (Duke University Press) and co-editor of Planetary Hinterlands: Extraction, Abandonment and Care (Palgrave McMillan), Reading from the South: African Print Cultures and Oceanic Turns in Isabel Hofmeyr's Work (Wits University Press) and Reading for Water: Materiality and Method (Routledge). Her monograph On Pluviality is forthcoming.
Fiona Macmillan holds the Corporation of London Chair of Law at Birkbeck, University of London and is Visiting Professor in the Department of Law at the University of Roma Tre and the Faculty of Law at University of Technology Sydney. Her research and publications span cultural property, intellectual property and international economic law. Her most recent books are Intellectual and Cultural Property: Between Market and Community (Routledge 2021) and Western Dualism and the Regulation of Cultural Production (Brill Research Perspectives in Art and Law 2021). At present, she is writing a book for Routledge entitled Repatriation of Cultural Property: New Trajectories in Law, which will come out in 2024. She is one of the managing editors of Law and Critique and Birkbeck Law Press. She is also a member of a number of other editorial boards, including Law, Social Justice and Global Development and The Media and Arts Law Review. She has been the co-director of the International Society for the History and Theory of Intellectual Property (ISHTIP), and is currently a member of its Governing Board.
Teresa Numerico has been Associate Professor of the Philosophy of Science at the University of Roma Tre since 2014. Between 2005 and 2013 she was Assistant Professor at the University of Salerno (2005-2008) and at the University of Roma Tre (2008-2013). From 2004 to 2005 she held a Leverhulme Fellowship at South Bank University. She is the co-author of Web Dragons: Inside the Myths of Search Engine Technology (Morgan Kaufmann 2007) and The Digital Humanist: A Critical Inquiry (Punctum 2015). Her most recent book is: Data e Algoritmi (Carocci 2021). She is also the author of many articles in international peer-reviewed journals that deal with issues relating to digitization and artificial intelligence. Her work focuses on the history and philosophy of technology and artificial intelligence. Her current research revolves around a critical perspective on Big Data ethics, fairness of algorithms, algorithmic governmentality, and critical digital humanities.
Vagias Karavas is Professor of Legal Sociology, Legal Theory and Private Law at the University of Lucerne. He is currently Head of the Institute for Interdisciplinary Legal Studies – lucernaiuris and a founding member of the Centre for Law and Health in Lucerne. Vagias studied in Athens and Frankfurt, and completed his Habilitation at the University of Fribourg in 2016. His book publications include Digitale Grundrechte: Elemente einer Verfassung des Informationsflusses im Internet (2007) and Körperverfassungsrecht: Entwurf eines inklusiven Biomedizinrechts (2018). Vagias has been a visiting fellow at the Department for Anthropology at the University of California Irvine, and at the Institute for Comparative Research in Law & Political Economy at Osgoode Hall Law School, Toronto. His teaching and research focus on interdisciplinary themes in legal sociology and legal theory, including biomedicine law and the law of new technologies.
Steven Howe is Senior Research Fellow and Lecturer at the University of Lucerne, where he also serves as Associate Director of the Institute for Interdisciplinary Legal Studies – lucernaiuris. He studied German and Comparative Literature at the universities of Manchester, Hamburg and Exeter, and has been a visiting fellow at the Humanities Research Centre of The Australian National University in Canberra. His current research focuses on the intersections of law, art and politics across different cultural and historical contexts. Recent publications include essays on legal cinema in 1930s Germany, on contemporary British tribunal theatre, and on artistic pre-enactments, as well as a special issue of the journal Pólemos on 'Law and Art in the Aftermath', co-edited with Laura Petersen. In 2022, he was awarded a large-scale grant by the Swiss National Science Foundation to lead the interdisciplinary project 'Imagining Justice: Law, Politics and Popular Visual Culture in Weimar Germany' (2023-2027).
Radha D'Souza is Professor of Law at the University of Westminster. A former barrister at the High Court of Bombay, Radha is also an activist lawyer working with labour movements and democratic rights movements. Her most recent book "What's Wrong with Rights?" sheds light on and seeks to repoliticise the mainstream discourse on human rights and to place it in the context of international activism for justice. In her new project "Where Have Places Disappeared? Corporation-States, Law and Dualist Imaginations" she argues that European modernity institutionalises the dualism of economy and polity by having established states and corporations, the founding institutions of capitalism, as two distinct legal entities. Her research areas include international law, sociology, human geography, development studies and social movement studies. Within the field of international law, Radha's work focuses on Third World Approaches to International Law (TWAIL), international law and development, and colonialism and law as well as resource conflicts in the Global South. Among her numerous projects is the "Court for Intergenerational Climate Crimes", an (artistic) tribunal she conceptualised, organised and performed with artist Jonas Staal initially in Amsterdam (2021) and Helsinki, Seoul, Münster and Gwanju (April 2023).
Marco Wan is Professor of Law at the University of Hong Kong, where he directs the programme in Law and Literary Studies. He has published widely on law and the humanities, especially law and literature and law and visual culture. His most recent book, Film and Constitutional Controversy: Visualizing Hong Kong Identity in the Age of 'One Country, Two Systems' (Cambridge University Press 2021), examines how Hong Kong cinema engages with debates about rights, identity, and the rule of law. His first book, Masculinity and the Trials of Modern Fiction (Routledge 2017), approaches literary trials in nineteenth-century England and France as scenes of reading that reconfigure the boundaries between literature and law; it was awarded the Penny Pether Prize from the Law, Literature, and Humanities Association of Australasia. Marco has held visiting positions at the University of Cambridge, the Käte Hamburger Center for Advanced Study in the Humanities 'Law as Culture', and the National University of Singapore. He is currently Managing Editor of Law and Literature.
Shane Chalmers is an Assistant Professor at the University of Hong Kong Faculty of Law, and Senior Lecturer at the University of Adelaide Law School. His research examines law from disciplines in the humanities and social sciences. It shares a critical concern with the legacies of European colonialism for laws and societies today, investigated through a combination of cultural analysis and historical enquiry. He is author of Liberia and the Dialectic of Law: Critical Theory, Pluralism, and the Rule of Law (Routledge 2018), editor (with Sundhya Pahuja) of The Routledge Handbook of International Law and the Humanities (Routledge 2021), and he is currently completing a monograph tentatively titled The Antipodes: A Carnivalesque Jurisprudence of a Colonial Imaginary.
Laura Petersen is a Postdoctoral Research Fellow at the University of Lucerne. Her research is cross-disciplinary, integrating approaches to jurisprudence with aesthetics. Currently, Laura is working on her postdoc project on law and art in the Weimar Republic as part of the SNSF-funded project "Imagining Justice: Law, Politics and Popular Visual Culture in Weimar Germany" with Steven Howe and Jandra Böttger. Laura completed her PhD in 2022 at the University of Melbourne which focused on the jurisprudence of restitution or Wiedergutmachung in Germany after WWII, arguing that legal, literary, artistic and memorial works are practices of restitution. Laura's PhD won the Harold Luntz Graduate Research Thesis Prize (2022) at Melbourne Law School, and a paper based on her PhD research won the inaugural international Zipporah B. Wiseman Prize for Scholarship on Law, Literature and Justice (2021) run by the University of Texas.
Valeria Vázquez Guevara is a Global Academic Fellow at the University of Hong Kong's Faculty of Law. Valeria's research engages with law and humanities scholarship in addressing questions of international law, its institutions, and geopolitical implications. This research is deeply informed by Valeria's personal and professional experiences in international development and peacebuilding projects in El Salvador, Spain, the Basque Country, and South Africa. Prior to joining HKU, Valeria undertook doctoral studies at Melbourne Law School. Her thesis analyzed the representation and contestation of international authority deployed by three cultural objects associated with three Truth Commissions: a literary prologue (Argentina 1983-1984), a museum of memory (Chile, 1990-1991), and a tapestry (El Salvador, 1992-1993). Valeria's research has been published in Leiden Journal of International Law, London Review of International Law, and the Routledge Handbook of International Law and the Humanities.
Organisation
The workshop is organised by
Institute for Interdisciplinary Legal Studies - lucernaiuris, University of Lucerne
Centre for Law, Arts and Humanities, The Australian National University
in association with
Institute of the Humanities and Global Cultures, University of Virginia
Wits Institute for Social and Economic Research, University of Witwatersrand
Faculty of Law, University of Roma Tre
Faculty of Law, University of Hong Kong
Contact
Please direct all enquiries to lucernaiurisremove-this.@remove-this.unilu.ch