Graduation Ceremonies
On this page you will find an overview of the graduation ceremonies held so far. The information on the semesters refers to the time of graduation.
Spring Semester 2023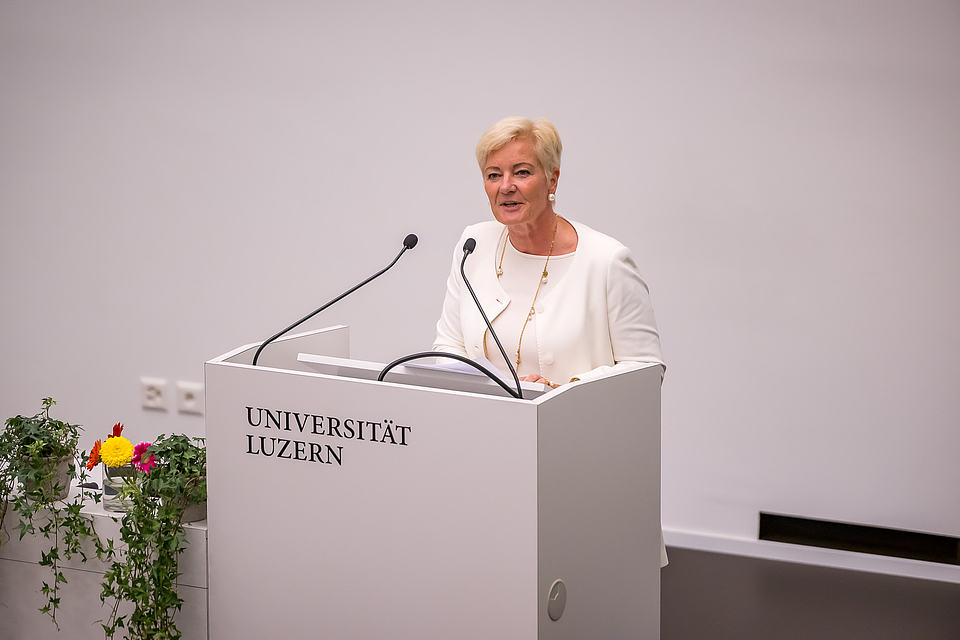 8 September 2023, Universitiy of Lucerne
Ceremonial address: Ingrid Ella Deltenre, Board of Directors of DHL, Givaudan, BCV and SPS, former TV director SRF
Fall Semester 2022
10 March 2023, University of Lucerne
Ceremonial address: Cornelia Gut-Villa, Business Angel of the Year 2021 and CEO of Gutvilla Consulting AG
Spring Semester 2022
Fall Semester 2021
Spring Semester 2021
Fall semester 2019 to fall semester 2020
Due to the Corona pandemic, the graduation ceremonies for fall semester 19, spring semester 20 and fall semester 20 have been replaced with digital formats.