News & Articles
Back to Sicily. Join us at our Summer School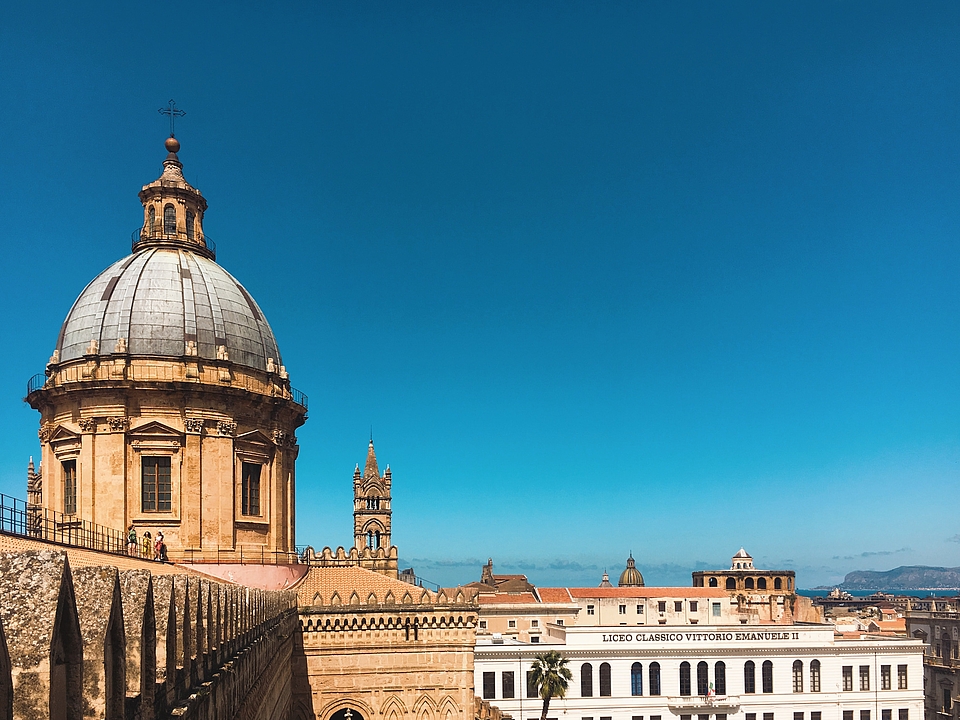 As an integral part of our Master's in Philosophy, Theology and Religions (PhilTeR), we have planned a summer school in Palermo (Sicily) from August 29th to September 2nd: "Philosophical Lexicon on the Crossroads of Philosophy and Abrahamic Religions". Laying the basis for our Master's programme, the summer school aims to provide students with a Lexicon concerning the fruitful dialogue between philosophy and Abrahamic religions. What does it mean to believe in God? Can the existence of God be demonstrated? Is God a person? What is God to a Jewish, an Islamic or a Christian theologian or philosopher? These are only some of the questions we will deal with in the summer school.
Digital Open Day 5
Digital Open Day 4
Digital Open Day 3
First registration phase ends at the end of April!
Digital Open Day 2 "God, Freedom and Evil"
A dialogue
Sceptic: Are you the philosopher who still believes in God?
Philotheus: Yes, I am, Sir. With whom do I have the pleasure of speaking?
S.: It doesn't matter. Names are conventions. Listen to me, don't waste your time anymore: why are you so foolish to think that something is certain? Even God? My body could be an illusion! Everything is doubtful!
P. I agree with you that more or less everything under our observation is uncertain. However, as I can see, you actually believe that something is certain... Read more here.

Secularizing Ontology: Hugo Grotius into the land of conquest
The famous argument of "even if God did not exist" is often considered a key moment not only in the process of secularization between natural laws and their traditional theological foundation in God, but also (more generally conceived) between Christian belief and Western modern culture. Originally exposed by the father of Modern Natural Law, the Calvinist Hugo Grotius (1583–1645) in 1625, this argument seems to show one of its possible backgrounds in the relationship with the ontologies of some Reformed Calvinists of that time. Read more here.

Muslim and Christian Philosophy, a tight connection
Without Arabic-Islamic and also Jewish philosophy, it would have been impossible for philosophy to develop in the West as it did. Take for instance, Avicenna's idea of God. He devised a new conception of God that reconciles the pagan Greek eternity of the world with the monotheistic idea of creation and divine unity. Avicenna's conception of God as necessary being, wājib al-wujūd in Arabic and necesse esse in Latin, reached Thomas Aquinas through the Jewish philosopher Mose Maimonides. Aquinas, a landmark of Christian philosophy who was to become later one of the greatest authorities of the Catholic Church, developed this Avicennan idea further and used it as a basis for the fifth of his five ways to prove the existence of God. Read more here.
Did you know that...
... according to Aquinas, Lucifer's nature has not been affected by his fall? His willful malice is by no means incompatible with his natural goodness, so that he is no less angelic than he used to be before his fall.
Did you know that ...
...Aquinas considers the in-depth study of Aristotle as an essential tool for the practice of theology? His commentaries on Aristotle are not the output of his teaching activity, but of his choice to devote some of his free time to extensively reading and explaining a great deal of the Philosopher's writings. Without the strenuous overtime work of a theology professor convinced of the need to fully understand philosophical culture, analytical philosophy would not have been the same!
Did you know that ...
... according to Aquinas the refutation of errors is a fundamental stage in the search for truth? By discovering the roots of other people's errors, we can see the truth more clearly. This is why philosophical mistakes as well as heresy stimulate rather than hindering knowledge.
Did you know that ...
... many scholars claim that Plato maintained 'non-written doctrines'? These are the doctrines he allegedly decided not to write down because they dealt with the highest principles of reality: the One and the Dyad, which correspond to unity and multiplicity, the determinate and the indeterminate. Things are many, but each thing is one. How is this possible? The unwritten doctrines help in this regard, according to Plato's scholars.
Did you know that ...
... according to contemporary Open theists, God does not know exactly how the future will unfold? The future consists of many possibilities, some of which depend on the free decisions of rational creatures. Since they have not yet decided, there is no matter of fact of what will happen. God cannot know exactly how the future will unfold!
Did you know that for St Thomas Aquinas ...
... Faith does not despense from the use of reason, but rather demantds it? Or that there is no corruption (but only corrupt individuals)? Read more here.