2023: Movement(s)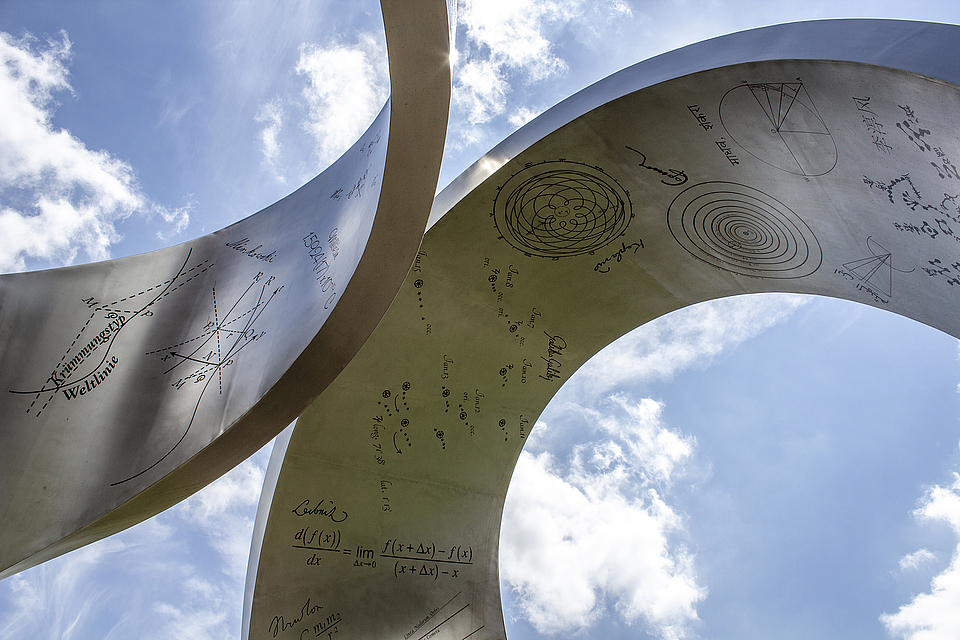 Introduction
Movement is a key marker and maker of twenty-first century life. From travel to communication, in social and political life, technological developments have nurtured ever-quickening and ever-intensifying flows of bodies, materials, ideas and commodities. But the challenges of migration, climate change and political violence are turning mobility, as freedom and as control, into one of the key frontiers of contemporary politics. The experience of covid-19 has, moreover, forced us to look again at the dynamics of mobility and immobility, and at the deep flows of inequality and uneven accessibility around us. What can we do to address these perilous exigencies? Which spaces might be claimed for enabling the emergence of transformative social movements for change? How can we harness the power of art and creativity to such movements? What will be the role(s) of law and politics in shaping the imaginaries of the future?
This year's Critical Times workshop will take the form of a week-long research-led intensive that engages with contemporary questions around movement – as a technology that connects spaces, places, ideas, bodies and the law. Organised by a consortium of partner institutions from leading universities on four continents, the workshop presents an opportunity to think critically and creatively about the relations between im/mobilities and justice, about the entanglements of movement with questions of meaning and power, and about law's own patterns of motion – across multiple contexts, scales and situations.
The workshop carves out a distinct interdisciplinary space where law, the humanities, and critical theory come together in illuminating new ways. Like the Möbius strip, it is a form that expresses mobility, potential, and surprising juxtapositions.
Specific topics that may be addressed include:
law in/as movement
concepts of im/mobility justice
regimes of mobility and immobility
political and social movements
protests, dissent and artistic mobilisations
constituent moments and constituted power
(non-)movement and public space
processes of de- and re-territorialisation
material and immaterial spatialities
movement and performativity
This project is financially supported by Movetia. Movetia promotes exchange, mobility and cooperation within the fields of education, training and youth work – in Switzerland, Europe and worldwide. wwww.movetia.ch.
Morning Seminars
Please note that the dates below are provisional and subject to change. Further details will be made available shortly.
Monday 5 June 2023
State and Stasis
Desmond Manderson (The Australian National University)
Tuesday 6 June 2023
Network Flows and Network Aesthetics
Debjani Ganguly (University of Virginia)
Wednesday 7 June 2023
Liquid Movements: Ebb, Flow, Drift, Submerge
Sarah Nuttall (University of Witwatersrand)
Thursday 8 June 2023
Politics, Technology, Mobility: Is There Space for Law?
Fiona Macmillan (Professor of Law, University of Birkbeck London & Permanent Guest Professor of Law, University of Roma Tre) and Teresa Numerico (Associate Professor of Philosophy, University of Roma Tre)
Friday 9 June 2023
Dis/Assembling: Parliaments of Things and Beings
Vagias Karavas (University of Lucerne) and Steven Howe (University of Lucerne)
Special Events
Guest Lecture I
Movement(s): Liberalism and Human Agency in Times of Existential Crisis
Radha D'Souza (Professor of Law, University of Westminster)
In this talk I will reflect briefly on how critical scholars in the post-World Wars world have responded to the crises of nature and societies that manifest as climate and immigration crises and the influences that their interpretations of the crises have had on the actions of radical movements for transcending and/or mitigating the crises. The present context raises more fundamental questions about human agency, and human relations to all form of life: humans, animal, plants, and non-life existences. I will argue that there is need to fundamentally rethink the conception of humans implicit in liberalism, to recognise the paradoxical nature of human agency, and address the human conundrum that arises from a sense of being trapped between the desire for freedom and the recognition of constraints. The source of the conundrum is the paradoxical and contradictory nature of the relationships of the Self, the world and the cosmos. Understanding and awareness of the interrelatedness of the Self, the world and the cosmos, and its indeterminacy that generates this conundrum is necessary to guide and direct human actions and social movements during these times of existential crises.
Guest Lecture II
Circulating Texts in Law and Literature
Marco Wan (Professor of Law and Director of the Law and Literary Studies Programme, University of Hong Kong)
What might it mean to think about the interdiscipline of Law and Literature in an expanded, global frame? In this lecture, I posit one answer to this question by drawing on the notion of 'circulation' from the debates about world literature. I will begin with a survey of recent developments in Law and Literature, and then examine questions of reception, interpretation, and translation raised by the ways in which literary texts circulate into new legal-cultural environments. My discussion will be anchored in a close reading of Dai Sijie's Balzac and the Little Chinese Seamstress (2000), a novel about two teenage boys who are sent to the mountains for re-education through labour during the Cultural Revolution in China, and who discover a suitcase of forbidden Western classics.
Partners
Organised by
Institute for Interdisciplinary Legal Studies – lucernaiuris, University of Lucerne
Centre for Law, Arts and the Humanities, The Australian National University
in association with
Institute of the Humanities and Global Cultures, University of Virginia
Wits Institute for Social and Economic Research, University of Witwatersrand
Faculty of Law, University of Roma Tre
Adelaide Law School, University of Adelaide
Faculty of Law, Hong Kong University
Contact
Please direct all enquiries to lucernaiuris@unilu.ch