Rachel Huber, MA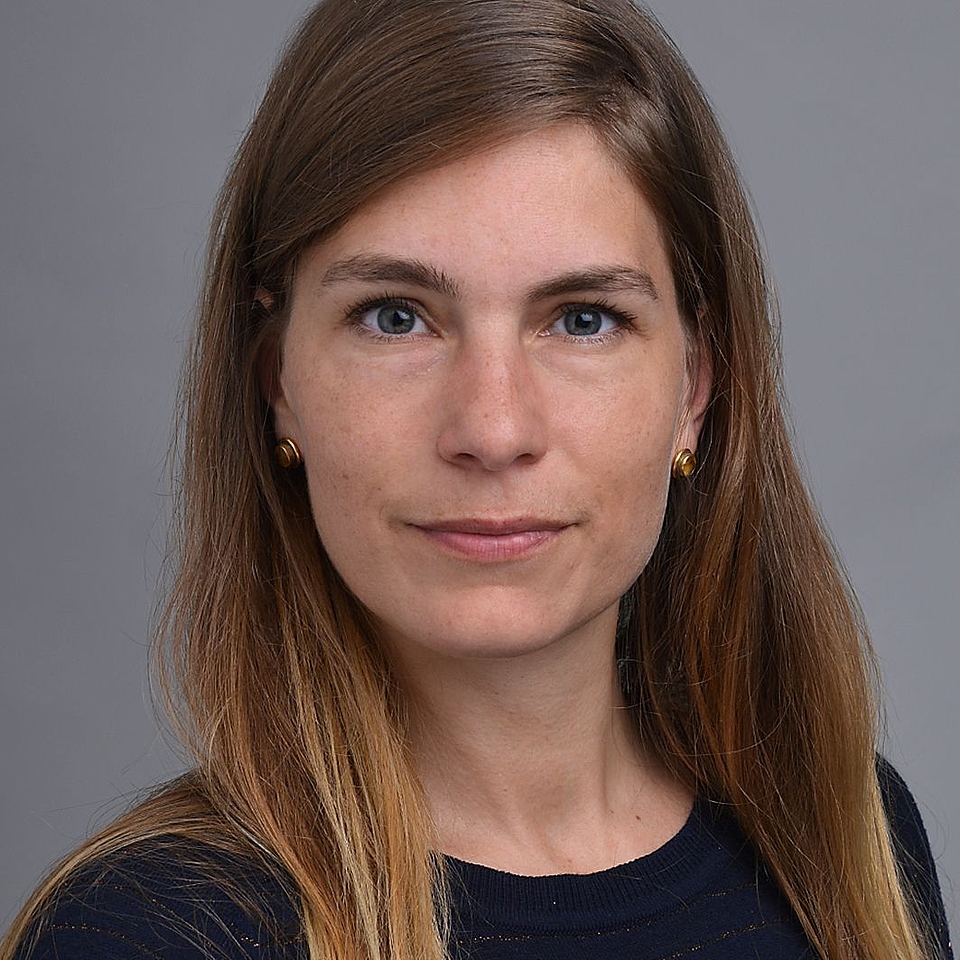 Postdoc at the chair of Prof. Dr. Aram Mattioli and head of the third-party funded project "Auslegeordnung Erinnerungskultur Stadt Zürich"
T +41 41 229 57 21
rachel.huberremove-this.@remove-this.unilu.ch
Frohburgstrasse 3, Room 3.A13
CV
Rachel Huber studied Cultural Studies in Lucerne and History in Hamburg, where she worked as a tutor in the department of "German History" and earned her Master's degree. Following this, she did her doctorate on "Digital Memory" at the Department of modern history at the University of Lucerne from 2017-2022. From 2016-2022, she worked there as a research assistant. From 2018 to 2020, she worked on the editorial board of the open peer review journal "Public History Weekly". Since 2022, she has held a postdoctoral position at the University of Lucerne and is leading the third-party funded project "Auslegeordnung 'Erinnerungskultur der Stadt Zürich'". Rachel Huber researches and teaches on digital cultures of memory, history of women and minorities and digital history from a global historical perspective.
ResearchGate
Research
Research Priorities
Cultures of Memory
Digital Memory
Digital History
History of Women
History of Racism and Discrimination
Research Projects
Current Projects
Rachel Huber is in charge of the research project "Auslegeordnung Erinnerungskultur Stadt Zürich" (third party funded project) of the Presidential Department of the City of Zurich. The study serves the city of Zurich as a preliminary concept for a larger strategy for the administration's handling of the city's culture of remembrance. Rachel Huber, PD Dr. Barbara Lüthi and Mag. Katharina Morawek are developing theoretical foundations and a glossary of terms for this purpose. In addition, they will use the method of reflexive grounded theory to collect empirical data on the situation of remembrance culture in the city of Zurich and, on the basis of comparative possible practices, develop conditions for success in dealing with a pluralistic past and burdened objects of remembrance culture in public space. Project duration May 2022-March 2023.
Completed Projects
In her dissertation project, Rachel Huber took up current social issues such as gender equality, digitalisation and male-dominated memory cultures. Using an exemplary case, she examined how one-sided metanarratives can be feminised by means of digital memory cultures. By following the traces of historical actors and witnesses of the Red Power movement, the indigenous resistance in the USA in the 1960s and 1970s, on social platforms such as Facebook, Twitter and Instagram and comparing them with their analogue traces in archives in the USA and Europe, she made visible that female Red Power activists were decisive for the success of the political resistance and contributed with genuinely female grassroots activism to the enactment of pro-indigenous US laws that were intended to improve the social reality of indigenous societies. The fact that women were qualitatively as well as quantitatively important for Red Power has so far been ignored by the dominant narrative. In the study, all relevant Red Power actions were examined from the perspective of women and, by means of a methodological novelty in historical studies, the addition of born-digital ego-documents, it was worked out that indigenous women activists did not act in the background - in the kitchen and care - as the standard literature on the subject suggests, but took up arms themselves and fought on the sometimes very violent resistance front. In terms of the history of science, the finding means that women's achievements have been made invisible, although analogue, digital and oral sources have long been available. Finally, the study revealed how contemporary witnesses produce self-referential born-digital sources on the online web and thus influence global digital memory cultures.
Teaching
Proseminar "Reciprocal Discoveries. Expeditions and Primary Encounters in North America, 1513-1815" Co-teaching with Prof. Dr. Aram Mattioli, fall term 2016

Masterseminar "Memory Boom and Sorry States. Western Rememberance Culture after 1989" Co-teaching with Prof. Dr. Aram Mattioli, spring term 2017

Proseminar "The Refugee Ship Exodus 1947 und it's Odyssey from a Global Perspective", fall term 2017

Proseminar "Warrior Women. Indigenous Activists in the Red Power Movement in USA and Europe from 1960 to 1980", fall term 2018
Lektürekurs "Digital History in the Making", fall term 2019
Übung "The invisible sides of history, memory culture and digital history.", fall term 2022